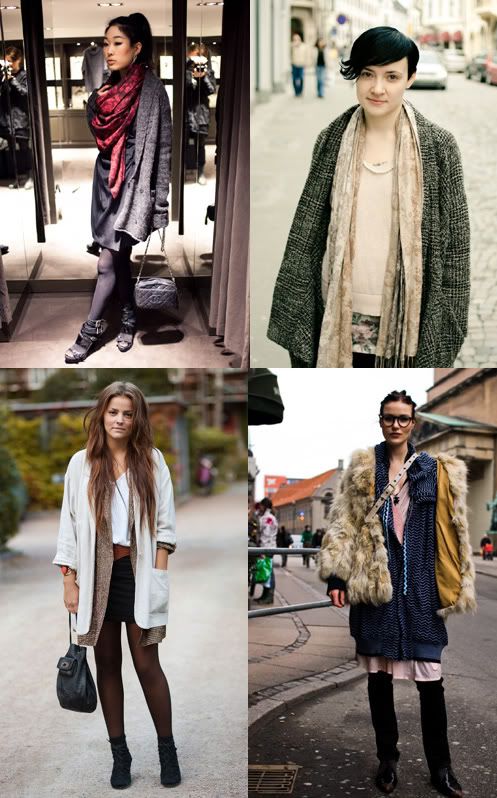 (

credits: Eirik Slyngstad for Streethearts)

Jeg skal snart have lavet mig en decideret liste over streetblogs, for jeg er lidt ved at miste overblikket, da der er så sindssygt mange gode og for nylig (gen)opdagede jeg den norske streetblog,
Streethearts
, som jeg synes er ret fantastisk. Enten har nordmænd bare fantastisk smag (efter min mening) eller også er det fotograferne som tilfældigvist lige rammer det jeg kan lide! Det er to fotografer der styrer morskaben, og der bliver også taget billeder rundt omkring i andre lande, når de er ude at rejse. De beskriver bloggen som følger:

The Streethearts is a fashion web site aiming at showing what ordinary, well-dressed people wear in their everyday lives. We show you people who bear their clothes and dress themselves with pride. We want to stimulate you to personalize your style and find new ways to put together your outfits. We believe that inspiration can be found everywhere and at all times, and not only on the catwalks around the world.

Jeg kunne ikke være mere enig! Jeg kigger faktisk ret sjældent og i alle tilfælde overfladisk på catwalk-looks og editorials. Jeg finder typisk meget mere inspiration i at åbne øjnene og kigge mig omkring. Dvs. at inspiration ikke kun finder sted via de her fede streetblogs, men overalt i gadebilledet! Selv i lille Århus. F.eks elsker jeg at sidde i bussen og nidstirre folk for vildt (det er lidt ligesom et fjernsyn, bortset fra at de jo faktisk godt kan se at jeg overbeglor dem!) og havde jeg modet til det, ville jeg rende rundt med mit kamera og fotografere lokale mennesker med stil. Er bare ikke helt nået ud over den blufærdighedsgrænse, som afholder mig fra at gå hen og spørge vildtfremmede folk, om jeg må tage et billede af dem, som så skulle offentliggøres her på siden. Måske jeg får mod på det på et tidspunkt, det er i hvert fald noget jeg gerne ville udvikle bloggen hen i mod lige så langsomt. På den måde behøver I heller ikke glo på mit fjæs hver dag, ha ha!

Her har jeg udvalgt nogle af mine favoritter som indeholder alt jeg er vild med nu og som jeg selv befinder mig allerbedst i dvs: layering, oversize, militærgrøn, sort/beige, guld/sølvsmykker, stooore tørklæder, gamacher og flade sorte sko. Hvis I kigger godt efter kan I desuden spotte to ret så fashinable og halv-geniale danskere...