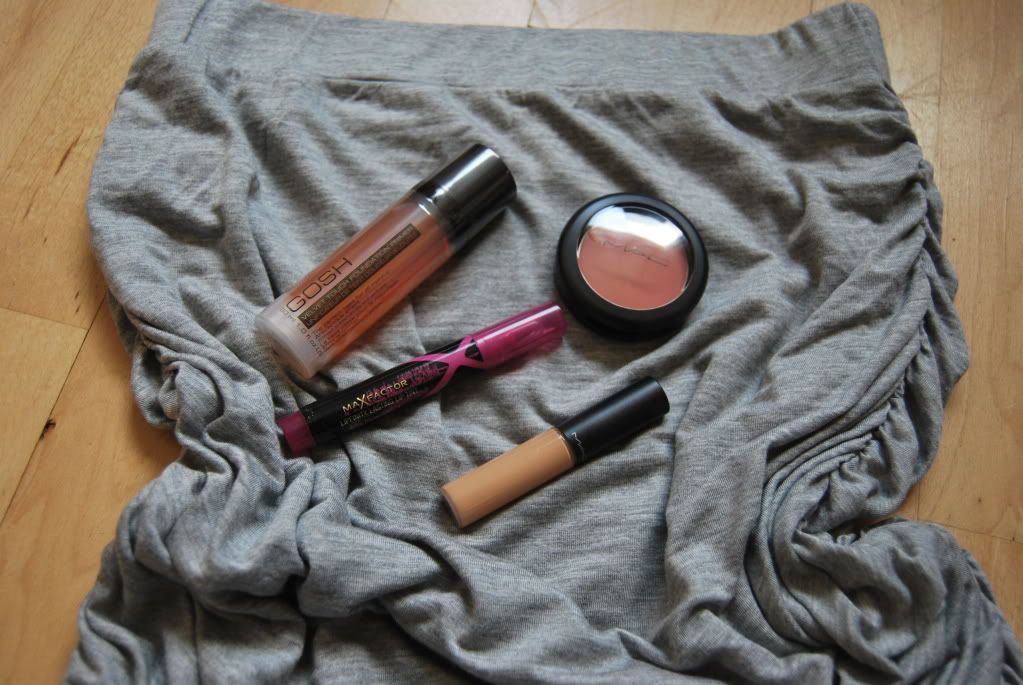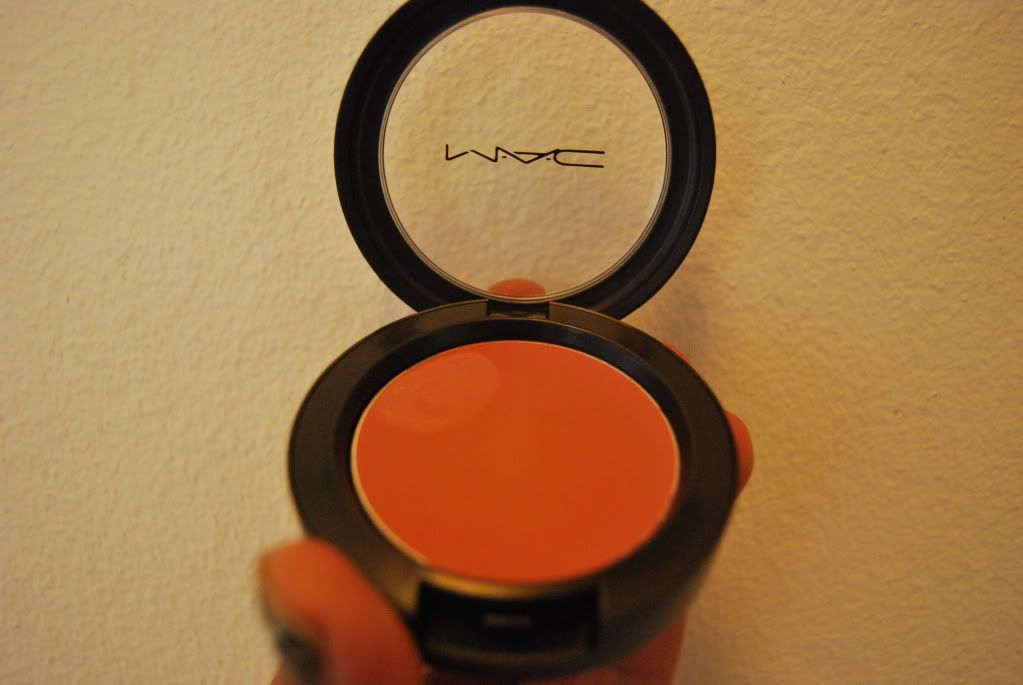 Magasin havde denne uge 10 % rabat på al kosmetik, hvilket passede mig glimrende, da min Mac select cover up-concealer var ved at være tom. Og så har jeg længe villet have en blushcreme til tasken, som man kan tage med sig omkring, uden fare for blush-helvede-løs-i-tasken, hvilket senest gik ud over min Koné taske.
Selvom jeg var gevaldigt fristet af Bobbi Browns concealer, som jeg har hørt meget godt om, endte jeg alligevel med det sikre valg ved MAC-standen, hvor det blev til en
Select Moisture cover up
, som i modsætning til den almindelige cover up tilfører huden lidt fugt, samtidigt med at den har en let-medium dækkende effekt. Jeg har nu prøvet den i et par dage og den er bare rigtigt god. Den blender rigtigt godt ind i huden og dækker samtidigt fint det den skal. Perfekt her til sommer. Så behøver man bare en blush og måske lidt bronzer og så er man good to go uden at være fuldstændigt makeuppet. Blushcremen - som nu ikke hedder blushcreme mere, men Cremeblend blush, tog jeg i nuancen "Ladyblush" som vist er sådan en nuance som kan gå til de fleste hudtoner. Har kun lige testet den, men den virker også rigtig god, så den er allerede på plads i tasken til de dage, hvor der kræves lidt farve på kinderne.
På vejen hjem nåede jeg lige forbi Monki. Havde egentlig glemt alt om den her nederdel, indtil jeg så
Mette fra Modedullen
skrive om og så måtte jeg altså bare lige forbi for at se om den var der. Ifølge ekspedienten var den forlængst udsolgt i grå, men den hang der nu alligevel i min str. så den måtte selvfølgelig med hjem. Mest fordi den der plan med selv at sy en ligesom aldrig rigtigt blev til noget, ahem...
I Matas havde de skam også et "special offer for you my friend" med to produkter med 25 % rabat. Her blev det til en lip tint fra Max Factor og en primer fra Gosh, som jeg efterhånden var blevet noget hooked på, efter at
Maria
har nævnt den igen og igen og igen...Og skulle hilse og sige at den stod distancen på en meget fuldeagtig fredag aften og det er altså værd at tage med, når man gerne vil have at makeuppen skal holde lidt længere, så man ikke skal lave touch ups i sin brandert... Hvilket jo kan være ret besværligt, efterhånden som promillerne stiger... Nå ja, og fik jeg sagt at den er uden parfume og konserveringsmidler. Det synes jeg er ret sejt af det lille danske kosmetikfirma. Thumbs up!