Ligesom de fleste andre kan jeg også godt lide at få lidt farve på læberne engang imellem, så nu jeg alligevel er i gang med de lidt angstprovokerende "in your face" billeder, vil jeg lige vise jer mine pt. to foretrukne produkter til at give læberne lidt ekstra farve.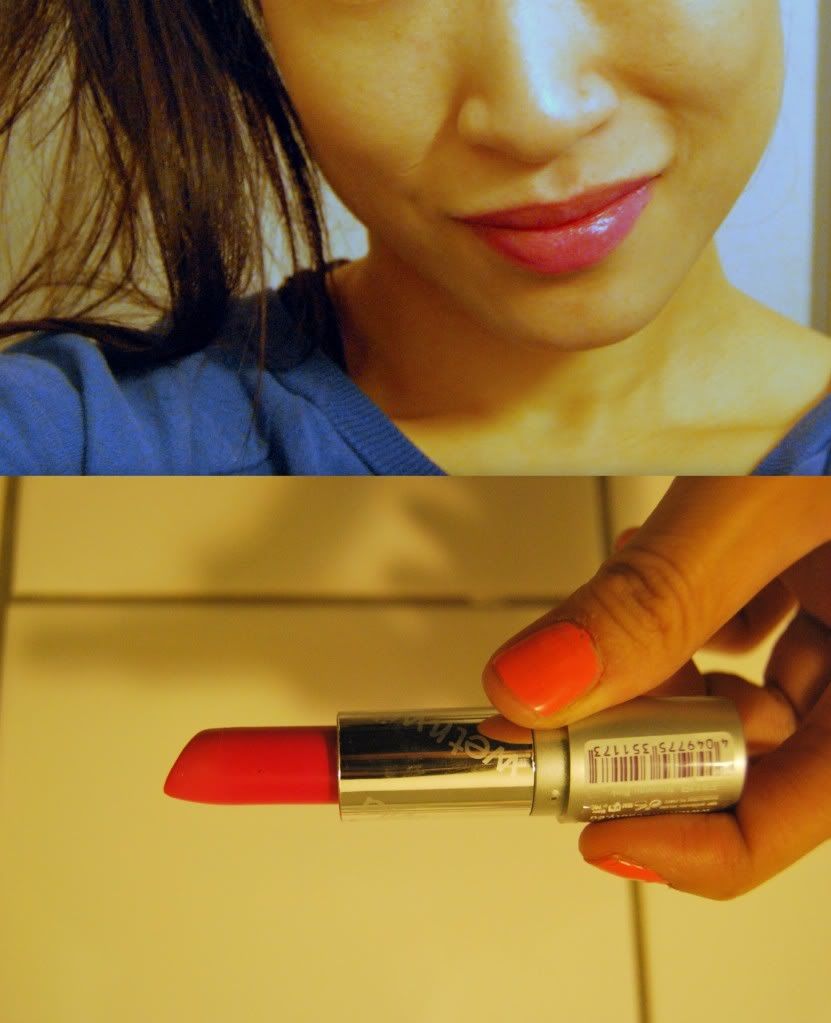 Her har jeg brugt en Wet ´n wild læbestift i nuancen "Nouveau Pink". Jeg var ellers på udkig efter en pink Max Factor Colour elixir læbestift, men for at spare penge (og fordi jeg ikke vidste, om jeg overhovedet ville bryde mig om at gå med så skrap en farve) nuppede jeg i stedet for denne her under en indkøbstur i Føtex.
Jeg har aldrig før købt noget fra det mærke, da jeg nok har haft en fordom om at det er alt for billigt og derfor automatisk dårligt... Nu har jeg godt nok ikke prøvet andre produkter fra mærket og har heller ikke umiddelbart intentioner om det, men jeg vil nu sige at læbestiften er i en ganske udmærket kvalitet, som umiddelbart holder ligeså fint, som den jeg har fra MAC. Pigmenteringen er helt ok, den udtørrer ikke læberne (mere end andre læbestifter) og så koster den altså kun 35 kr (!).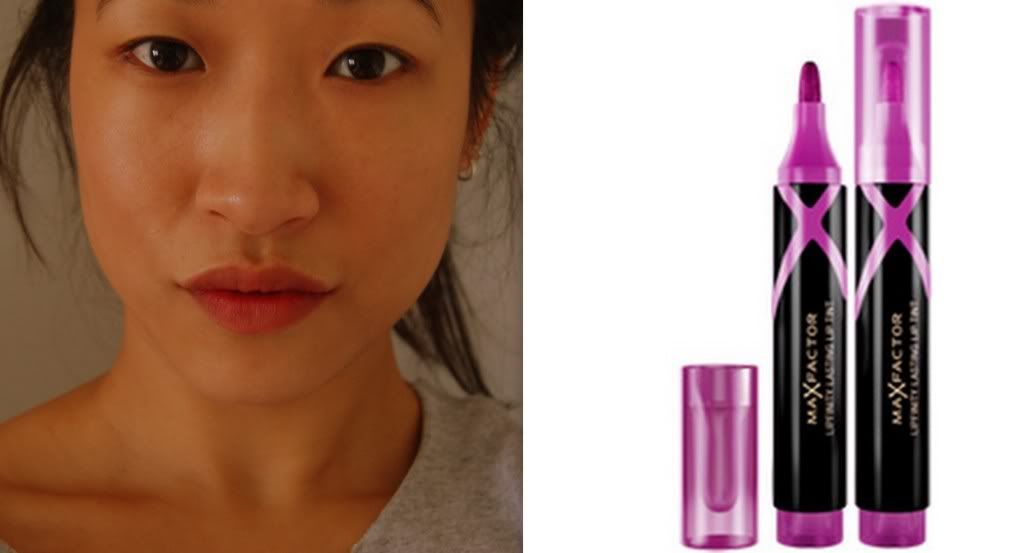 Nederst har jeg haft gang i min lip tint fra Max Factor i nuancen "03", som jeg købte tidligere i år. Fordi det kun er en farve og den derfor ikke indeholder fugtgivende ingredienser, kan den godt være lidt for tør her om vinteren til mine læber, men sammen med en læbepomade, går det helt fint. Jeg har ikke prøvet de andre farver, men kunne godt have lyst til også at prøve den røde af dem.